Main content starts here, tab to start navigating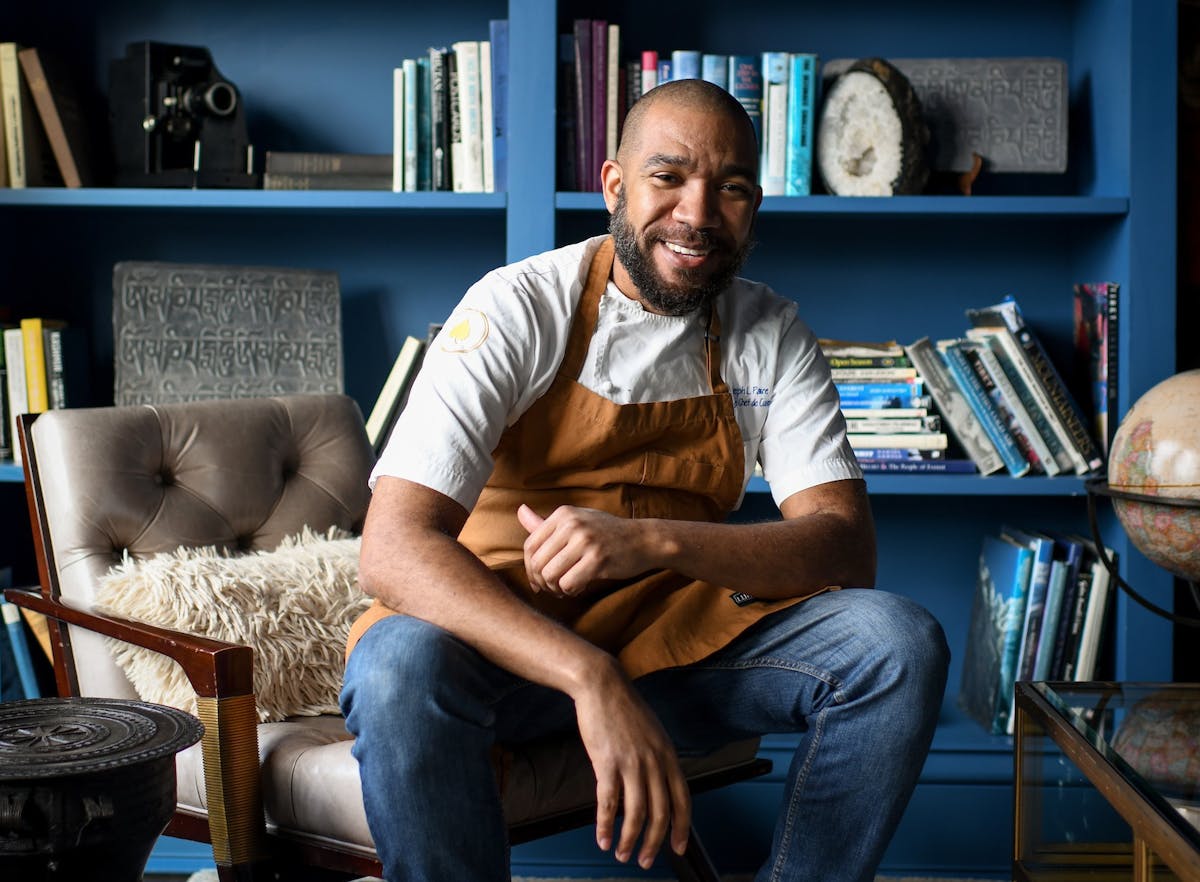 Limewood Executive Chef Joseph Paire, III
Chef Paire brings over 20 years of culinary experience to his new role. Joseph joins the Claremont team from his most recent role as Executive Chef at The Southern Gentlemen in Atlanta, GA. Immediately prior, he held the same post at Barcelona Wine Bar & Restaurant in Washington, D.C.
He began his career in 2006 at Morrison House as a Line Cook in Old Town Alexandria, VA. He then held several progressive posts in Washington, D.C., working alongside notable chefs, including Robert Wiedmaier (RW Restaurant Group), Todd Gray (Watershed, Equinox), and Robert Gadsby (RG Fine Foods).
A graduate of prestigious Johnson and Wales University in Providence, R.I., Chef Paire shares, "I bring passion, creativity, and innovation to the kitchen. I am delighted to call Northern California my new home. This region is known for its food and wine – Northern Californians embrace an eat-fresh philosophy- an abundance of fruits, vegetables, and herbs blanket the countryside."
Limewood is the hotel's signature dining room and has earned the Wine Spectators' Award of Excellence. Inspired by Bay Area artisans, Limewood is a vibrant, casual gathering place showcasing regionally-sourced cuisine. It is complemented by a spirited bar where bartenders pour inventive cocktails and put their own twists on the classics.
At Limewood, Chef Paire will oversee a staff of 12 culinary professionals balancing his time between the creative and business sides of the food and beverage operation. Joseph resides in Oakland; he enjoys writing poetry, reading cookbooks, and exploring the region's wines during his time off.